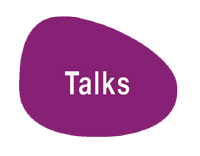 A short talk, followed by a roundtable discussion, and end with a guided meditation.
The discussion theme for this month is Creating Change.
Friday 2nd Becoming Honest: Honesty is the Best Policy ?How to be Honest with yourself and in doing so help others on Life's Journey .
Friday 9th Becoming Sweet:Natural Sweetness lies within ? How can we cultivate Sweetness in our daily life to taste the happiness culminating in "real life experiences "
Friday 16th Becoming Aware of the Soul: "The Eyes are the Windows of the Soul " so they say ."Let's think about opening the " Third Eye "
Friday 23th Becoming Consistence: Life is very complex and challenging on all levels these days .Lets think about "being consistently Happy !"
Date(s)
There are currently no planned dates.