-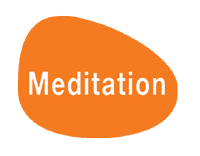 The silence of the Mind must be the most illusory condition in the world of today.

Making the choice to focus on silence, come what may, is the aim of these two hours.

First, there will be a walk through the centre of Oxford where we will notice the distractions away from stillness and silence caused by the eyes, ears and mind. Then we will practice turning our attention to an inner way of being in peace so that those distractions are no longer an influence.

This will be followed by two sessions designed to awaken a quality of vision that sustains calmness and clarity.

This can lead to big shifts in attitude.....

Come and experiment!