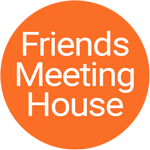 The whole world seems to be sliding downhill, but do we recognise the imperceptible descent? We tend to cover it up, and prefer to be dazzled by external show. Our responsibility is shelved and we expect "them" to pull us out of the trap.
However, if we take the initiative, what can happen?
Dr Grace Lopez- Charles is the National Coordinator for the Brahma Kumaris in Ghana, West Africa.
She is a retired educator having spent over 30 years in almost every sector of education.
She started her spiritual life in Cambridge, UK, where she spent 28 years bringing up a family.
Since 2008 she has been fully committed to this life, regularly giving courses, workshops, seminars, and classes. Her interest lies in giving each one a sense of empowerment-a sense of self, who they truly are, always with accuracy, and some fun, one way or another.
Friend's Meeting House
43 St Giles
Oxford, OX1 3LW