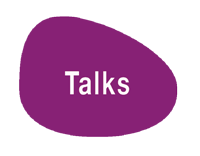 A short talk, followed by a round table discussion, and end with a guided meditation.
Friday 6th Letting in light on Ego ; "One's Self Image " Does this mean "The External Worlds image Mirrored in me "? Let's look into it together !
Friday 13th Letting in light on Spiritual Diseases . Dis -ease is often how we feel nowadays regarding many aspects of everyday life . Creating shared knowledge of how to find "Spiritual Cures " will help us all heal .
Friday 20th Letting in light on Virtues ." Patience is a virtue" so they say .Lets discuss "Creative Virtues" and how to inculcate them into Daily Routines .
Friday 27th Letting in light on Being Powerful ." Absolute Power Corrupts Absolutely " Lets discuss how Spiritual Power enlightens us ABSOLUTELY !
Date(s)